Customizable Premium Breathable Fence Privacy Screen H 1-12ft x L 1-150ft Coated Polyester Mesh 80% Privacy (280GSM) -3 Year Limited Warranty
Knitted with 100% High quality PURE Coated Polyester material,90% UV Resistant,Customizeable Sizing Available to Meet Your Needs ,Rustproof Copper /Brass grommets placed evenly apart 12'' vertically and 18''- 24'' horizontally on all 4 sides.

MATERIAL- Made of commercial grade material, allowing air to go through and resisting water and all weather condition. it has excellent tenacity, can resist UV rays & wind, prevent fading, and maintain strength for a long time.

RUST-PROFF GROMMETS& REINFORCED BINDLING- Reinforced stitching is neatly sewn along all edges without threads coming off. providing rust protection even in rainy conditions. Densely knitted polyethylene holds well against tearing and wearing.

Fabricated with 2.5'' black binding with double reinforced fabric on all edges for maximum life span. 

Can be used there are lots of different ways to use: protection for vegetable garden plants, greenhouse covering, wind blocking for plant nursery area, window shades, tennis court, shades for pet pen / kennel, construction site, etc. Breathable weaving fabric allows water and air to go through freely, resistant to both UV and water, no maintenance needed.

3 Year Limited Warranty under normal usage and weather.

zip tie included.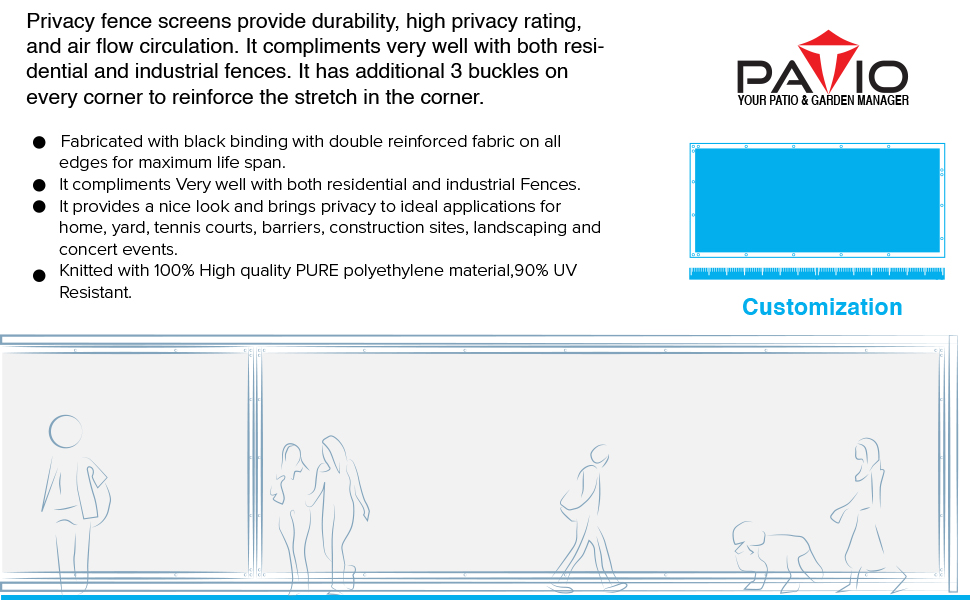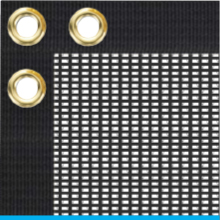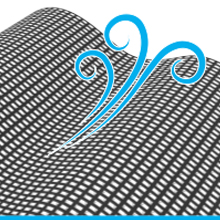 280 GSM Vinyl Coated Polyester Material

There are 280GSM Vinyl Coated Polyester PVC Mesh in Green or Black. different colors to fit every type of application, color options are available depending on material and style. From bright, vivid colors to soft pastels, there is a color option to decorate your area

3 STRONG GROMMETS

1 inch Brass RUST-FREE grommets placed evenly on all 4 sides,3 grommets placement on every corner edge for extra strength. The Grommets add needed support for stability and security to prevent your screen from flying away.

PERMEABLE DESIGN

280GSM Fence Visibility blockage: up to 80% percent high quality polyethylene knitted design privacy screen. Breathable material design, allows cooling breezes and light to pass through for better airy and comfortable space.
3 Year Limited Warranty under normal usage and weather.