Custom 150GSM Fence Privacy Screen Commercial Grade Heavy Duty Outdoor Backyard Shade Windscreen Mesh Fabric with Brass Grommet with Zipties - 3 Years Warranty
Visibility Blockage: 88%
Knitted with 100% High-quality PURE polyethylene material,90% UV Resistant
Perfect for Home, Court, Pool, Garden Yard or Construction, commercial grand
Brass RUST FREE grommets placed evenly on all 4 sides,3 grommets placement on every corner edge for extra strength.
Fabricated with 2'8" black binding with double reinforced fabric on all edges for maximum life span.
zip tie included.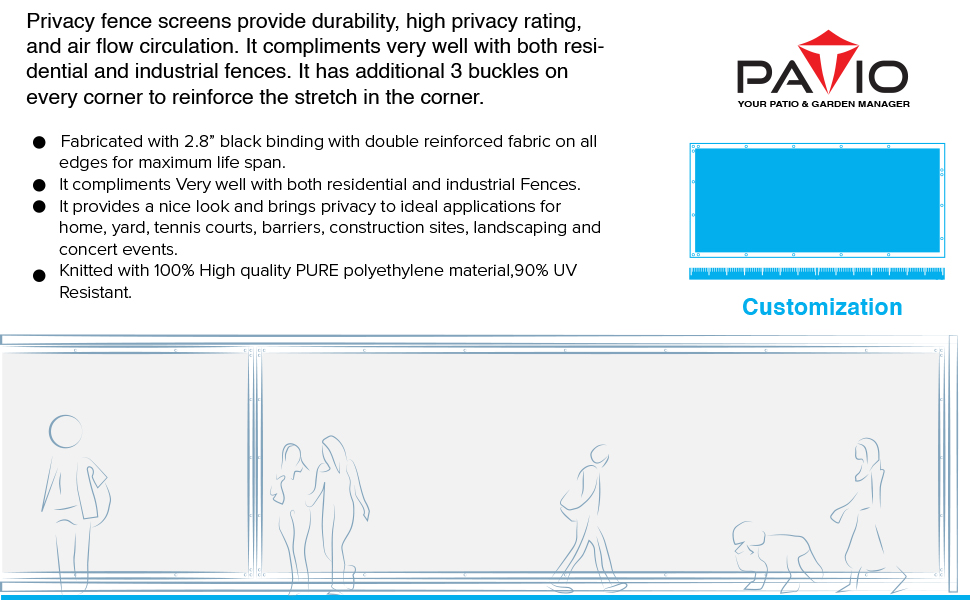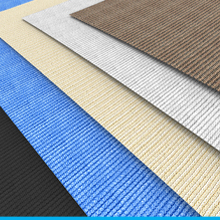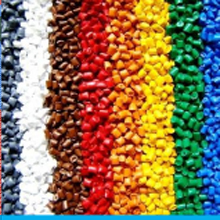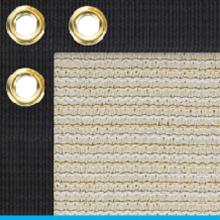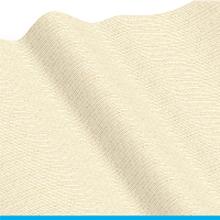 MULTIPLE COLORS

The fence screen is available in a variety of colors.

150 & 180 GSM HDPE Materials

Only High-Density Polyethylene materials are used to create our Privacy Fence screen. They provide the best in visibility blockage and UV protection, available in different ratings of Grams per Square Meter (GSM).

3 STRONG GROMMETS

Brass RUST-FREE grommets placed evenly on all 4 sides,3 grommets placed on every corner edge for extra strength. The Grommets add needed support for stability and security to prevent your screen from flying away.

PRIVACY PROTECTION

Visibility blockage: 85 to 88 percent high-quality polyethylene knitted design privacy screen. The cost-effective way for privacy is over a chain link fence or privacy barrier around your pergola or swimming pool while allowing airflow circulatio