Customizable 180GSM Straight Edge Sun Shade Sail with grommets, Rectangle Outdoor Shade Cloth Pergola Cover UV Block Fabric -3 Year Warrenty
Manufactured of High Density Polyethylene which is knitted instead of woven, allowing heat and humidity to rise through fabric while reducing ambient air temperatures up to 33%.

Stainless steel D-rings in each corner make the sun shade sail easily attached to any sturdy connection point to provide sun protection and personal design where you need it.

Shade Sail's will lower the ambient air temperature reducing your properties cooling cost and energy consumption. The savings will pay for the Shade Sail's over time, with the right design.

3-year warranty, easy to clean with water. It is fade resistant. Long-lasting, weather-proof unique fabric that doesn't fray and never fades, perfect for indoor and outdoor projects.

Widely used over a patio, lawn, garden, pool, pond, deck, kailyard, courtyard, backyard, dooryard, park, carport, pergola, sandbox, driveway or other outdoor area to provide 80%-85% sunshade and protect against 88% up to 95% harmful U*V rays, and make your patio privacy safe, cool and fabulous.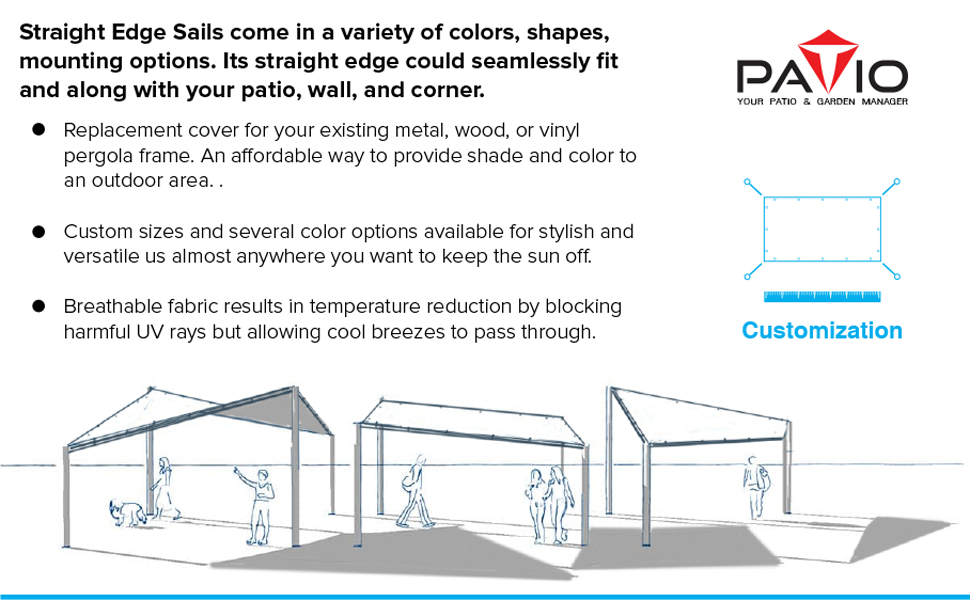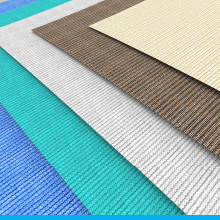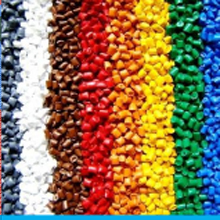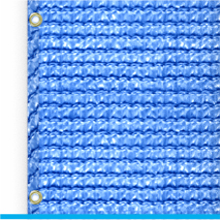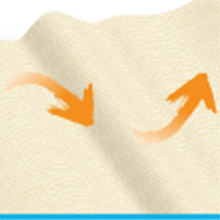 UP TO 9 COLORS

Up to 9 different colors to fit every type of application, color options are available depending on material and style. From bright, vivid colors to soft pastels, there is a color option to decorate your area.

HDPE MATERIALS

Only High-Density Polyethylene materials are used to create our Sunshade Sails. They provide the best in visibility blockage and UV protection, available in different ratings of Grams per Square Meter (GSM).

Grommets along edges

Strong stitched seam with a straight edge and grommets every 2ft with durable stainless-steel D-rings at each corner to secure your sunshade sail in place while still allowing easy install or take down.

UV PROTECTION

UV Protection is available and varies on protection between each rating of Grams per Square Meter (GSM). The High-Density Polyethylene materials provide a great block to UV Radiation and help to protect and provide blockage for your area.